As I'm almost finished decorating my home (apart from a few minor things), I've been itching for a new project. I have a few friends whom I'm helping with various design questions, but I dream about taking on a whole house and going in a completely different direction than what I've done in this house.
Lately I've been seeing some really amazing options for a beach/lake house, so although I do not have one, I thought it would be fun to put together a design plan for this more casual and open space.
You know, a quaint little weekend place like this: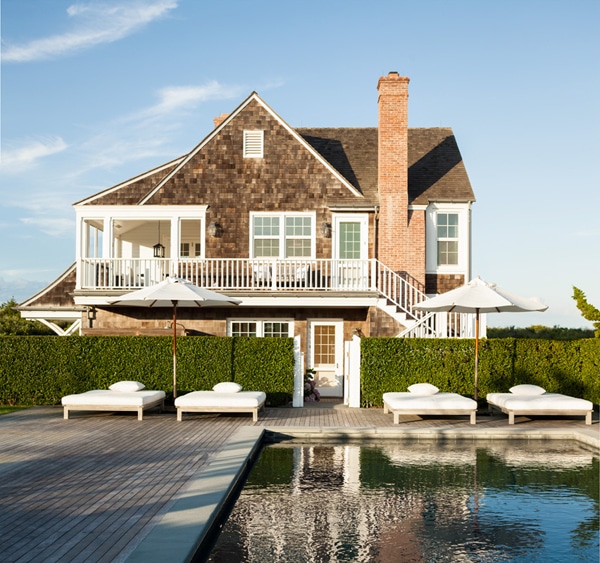 I definitely think a beach house calls for an open and airy interior. After all, you don't want the interiors to compete with the outdoors and the views of the water and sand. To help achieve that openness, I think a very lightly stained grey oak in wide planks would look spectacular, like this:
The walls I would keep very clean and bright, perhaps in one of my favorite whites, Benjamin Moore White Dove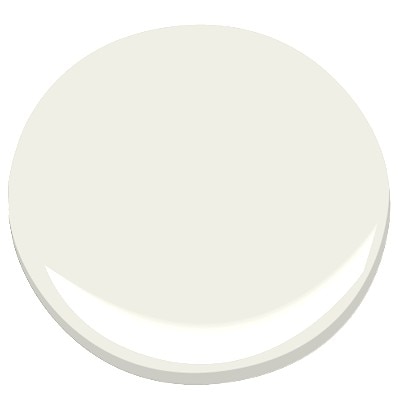 With the floors and walls as a base, I'd bring in some blues, corals, and a lot of neutrals to keep things simple and bright. For the living room, I love this combination:
A classic white slipcovered sectional has covers that can easily be removed and thrown in the wash when they get dirty, making this a low-maintenance choice for a beach house. You can bring in color with the pillows, in a combination of blue and coral prints.
I love that spindle arm chair in denim blue upholstery to help ground the room, and would add a pair of those along with the sofa.
The rug is a playful blend of white, blues, and coral, and would really pop off the light grey floors.
The side tables (by Arteriors) are of distressed wood but the glass top keeps them from looking too heavy.
The linen-wrapped console with nailhead trim adds a bit of interest in a clean silhouette and I absolutely love that rattan mirror (from PB Kids, and a major steal at $149!) above it.
I'm envisioning a casual living/dining space that is open concept, so I kept the colors similar in the dining space as well:
If you own a beach house like the one above, you should prepare yourself for lots of weekend guests, so a super long trestle dining table is in order! This one has a similar finish to the floors, but is a little bit darker so it doesn't completely blend together.
Dash and Albert is the source for stylish indoor/outdoor rugs, and the pretty one above is no exception. I like keeping the rug in a darker tone for a dining space to 1) hide stains, and 2) really ground the space with a darker color.
The blue definitely allows those AMAZING coral chairs (from Serena and Lily) to be the star of the show. These chairs come in a rainbow of beautiful colors, and for the truly brave I think having a hodgepodge of different ones around a table would make an incredible statement. Not for everyone, for sure, but for the right family and space it could look phenomenal!
That chandelier is another amazing PB Kids find (they are killing it lately). It's under 200 bucks and looks just as good as the circa one that costs 5x as much.
The last space I'll share today is a bedroom, for which I'd go a little quieter, but retain the same theme and colors:
The rug in this space is a gorgeous option from Target, because if you're going to own a ten-figure beach house, you probably should economize somewhere :)
I love how it has the same colors as the rest of the house, but in different tones and proportions.
I love that beautiful rattan daybed that looks both luxurious and casual at the same time. I'd dress it up in coral-trimmed sheets with lots of white in the bedding and the bamboo dresser.
Those bedside tables also come in white, which of course would be a safe option, but the glossy blue is SO pretty I couldn't resist including a pop of color here.
An entire room in that Schumacher bamboo wallpaper would be too much for this space, but I'm envisioning it either in an adjoining bathroom, or possibly a feature wall in the room. It's just too perfect to go unused somewhere in this dream house!

Well, that was fun! If any of you need help decorating your beach house, you know where to find me :)