I've mentioned a few things that stood out to us when we were looking at the house that signaled we should get serious about it. But, I'd say the biggest "BUY ME!" sign was the basement.
It was exactly what we were looking for (pictures taken after work started):
I realize the pictures make it look like somewhere a serial killer would enjoy hanging out, but it
's a complete blank slate, about 1800 square feet, with extremely high ceilings (nearly 9 feet!). Totally unheard of in a house built in 1925.
We loved that there was enough room here to make it really special and finish it the way we want.
I didn't take a lot of pictures, since how many pictures of an unfinished space do you really need? The notable things here are what the amount of space allows us to do, and all the basic structural things that need to be done to take a blank slate from this to this:
We started work on the basement immediately after closing, because we knew that the structural things had to be done before we could actually start finishing. We installed a sump pump system in order to keep the basement dry, and also added a number of I beams around the exterior walls to ensure that they'd stay stable, since they'll be behind drywall soon.
Filed under the category of "Least Fun Ways to Spend Thousands of Dollars" are a few other basement projects, including replacing the sewer line from the exterior through to the main plumbing stack (hence the jackhammer in the photo above), new windows, updating basically all of the plumbing pipes, relocating the furnace (surprisingly not as crazy huge a project as it sounds), and rebuilding the stairs so that the slope meets current building codes.
Oh, and of course installing a support beam all the way through the house from the 2nd floor into the footings in the basement. Good times!
But, with all that shoring up finished, we're able to start on the fun stuff. As you see in the picture above, the stairs previously turned at a 90 degree angle and opened into what will be the storage area. As we're rebuilding the stairs, they will now go straight down and open into a hallway.
To the right of the stairs will be a doorway into the storage room, and another doorway into the new full bathroom we're adding down here.
The storage room will just include your standard plywood shelves for storage. Nothing fancy.
The bathroom as well will have more basic finishes than what we're doing on the main levels (no Scalamandre wallpaper here), but I'm still hoping to make it nicer than a boring, builder-grade bathroom.
Directly across from the bottom of the stairs will be entry into my new craft room. Nothing too exciting happening there, just reusing the furniture from my current craft room, carpet, and walls. I might paint it a fun color, but that's TBD.
Continuing down the hallway to the left of the stairs will take you into the bar area, which is going to be a nice big space with a full-size fridge, dishwasher, ice maker, etc. along with a wine storage area like this:
I originally thought I wanted a full-blown wine cellar in the basement, and there was a little area already there that seemed like it would work. But, ultimately I decided we'd get more use from the square footage in other ways, so we're doing a more small-scale wine area. I think it will look great and I like how the above design allows for lots of attractive storage in a smallish area.
This part of the basement is primarily Brian's domain, so we're going with a more masculine/ industrial vibe down here, but which I also happen to really like.
I love the bar below, and am going to have our contractors execute something similar but bigger that I design using corrugated metal, with a mix of wood, tile, and concrete finishes.
Adjacent to the bar area will be the TV/Family Room section. We'll do a set-up similar to the first inspiration picture above - huge TV on the wall, fireplace below, with built-ins all around. A big, comfy couch and ottoman will round out this part of the basement.
The red brick chimney you see above is in great shape and I was intent on keeping the brick exposed if we could figure out a plan that allowed that. I think we've got it, and so all the walls will be drywalled except the part with the brick. I think leaving it exposed will contribute to the overall aesthetic I'm going for, and I love the idea of a huge black and white photograph mounted on the brick.
I thought it would be cool to do something fun with the basement art, and I think a big print of this Mark Seliger photo of Dre and Snoop would be awesome:
B doesn't think we're cool enough to pull this off, but we shall see (he's probably right).
Continuing over to the other side of the family room area will be a nice big space for a poker table, as well as a future ping pong/pool table of some sort, and of course, the piece de resistance: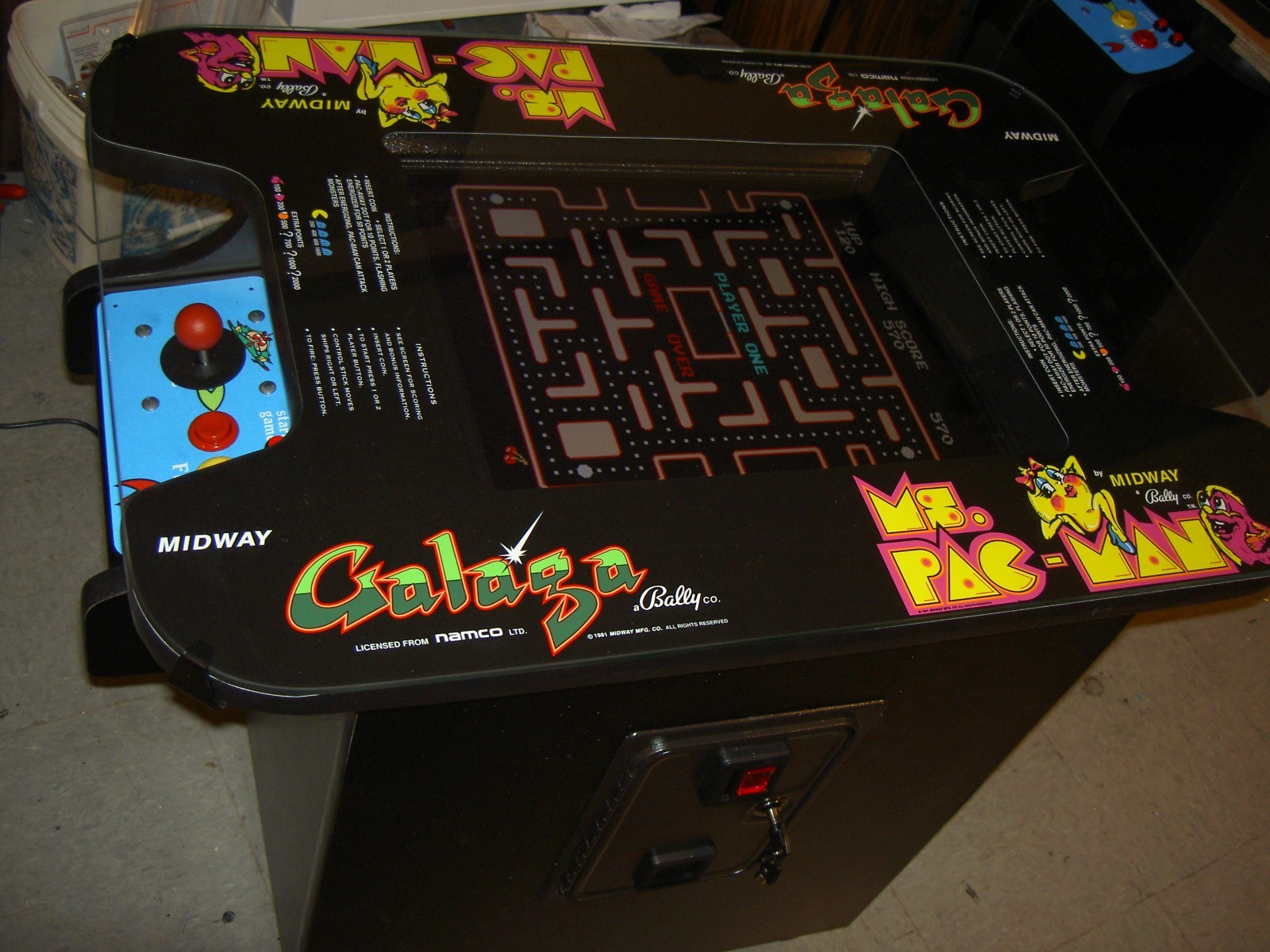 My Christmas gift from B :)
Beyond that, we're adding an exercise room with hopefully enough space for an elliptical and treadmill, as well as floor space for yoga/weights. We'll hang a TV on the wall, and install french doors with textured glass to let in some light. Let's face it, the exercise room is going to have some stiff competition when you have to walk past a Ms. Pac-Man machine every time you want to work out!
So, that's the basement, and that concludes the whole-house tour. Next time I'll talk more about where we are in the process today. Thanks for reading!